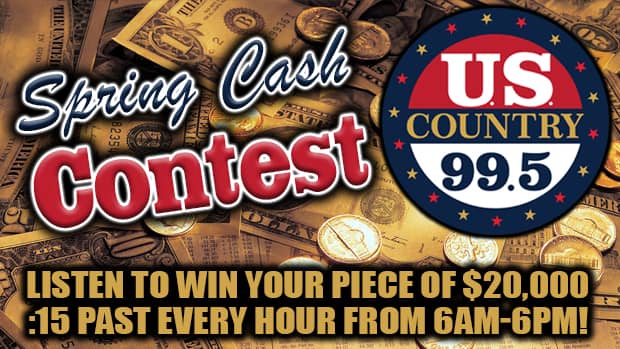 Listen On Air And Online To Win Cash With Us 99-5 Country's Spring Cash Contest!
The Cold Hard Cash Contest Keyword Could Hand You A Share Of Twenty Thousand Dollars!
When You Hear It Weekdays From 6am To 6p Around Quarter Past Each Hour, Text It Back To 888-111!
This contest is expired.